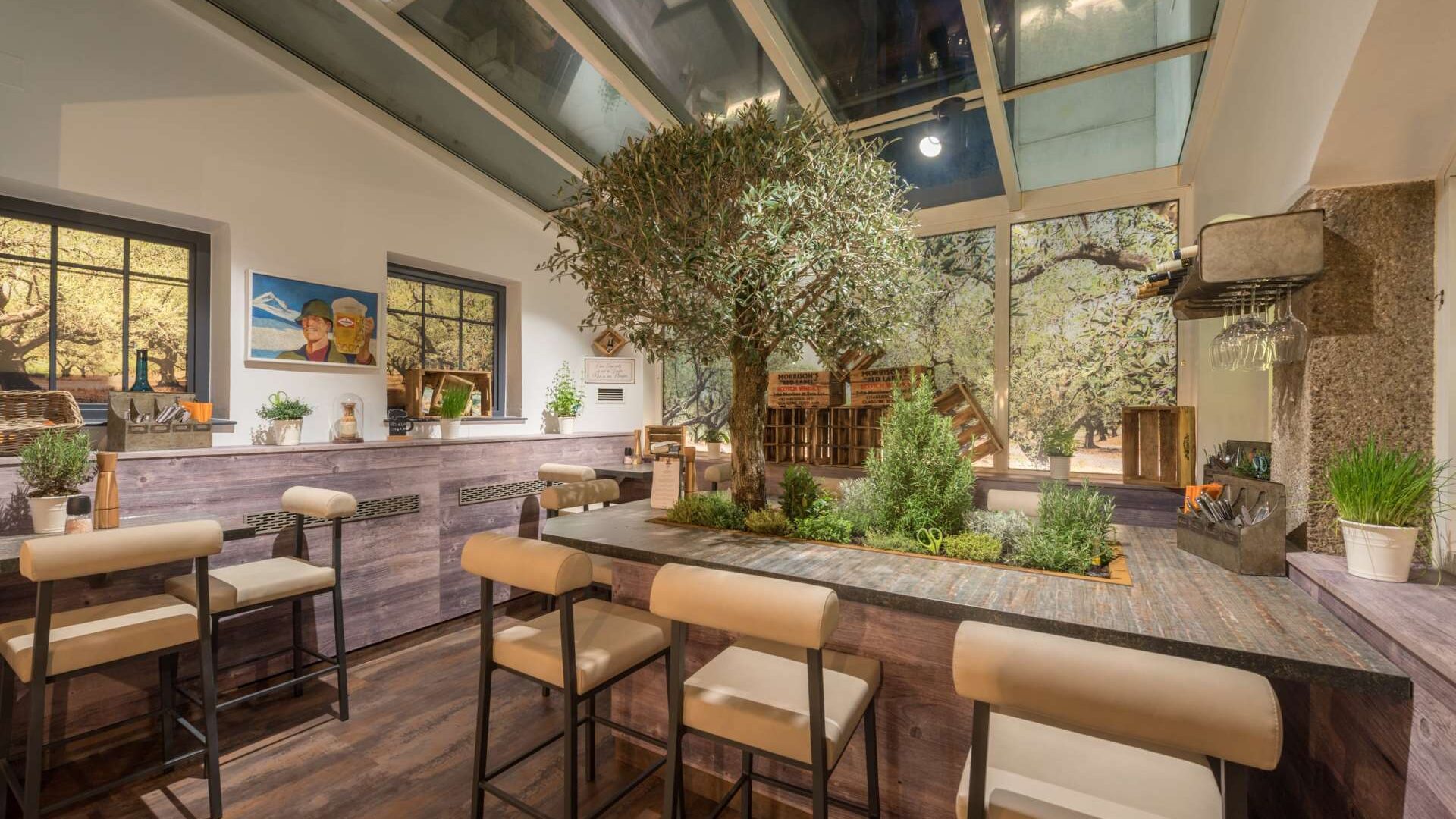 Your oasis of relaxation next to the hotel
Restaurant Naschmarkt is your comfortable retreat in the heart of Wels. A small sanctuary ideally situated next to the hotel, perfect for a quiet moment of calm, or a classy evening with friends and colleagues.
The Naschmarkt offers only the best in seasonal and locally-sourced food – tasty, healthy, and of course delivered fresh each day.
Opening hours: Mon 08:00-23:00

The Restaurant
We're constantly reinventing ourselves for you.
As soon as the day is over we change the pace and go with the evening flow. Our head chef is always on the lookout for new recipes, and is also happy to cater to personal preferences. Alongside all-time classics like our club sandwich and pulled-pork burger, we serve up regional offerings to please your palate, surprising you with new twists on traditional Austrian dishes.
The selection of antipasti invites you to take a bite, and our huge choice of wines is like a good friend… the finest company!
You will find the current menu in english in your guest folder in your room!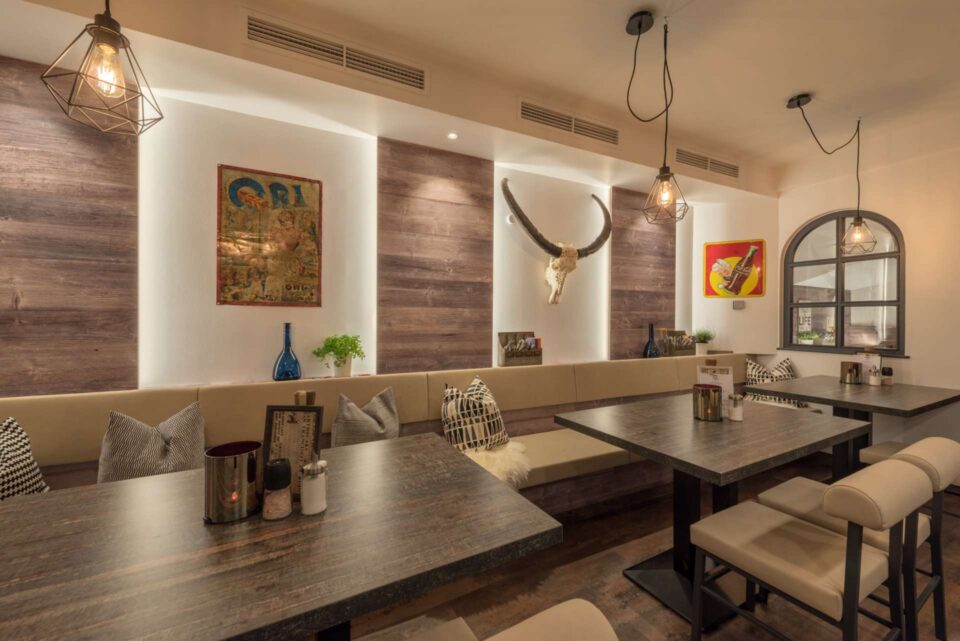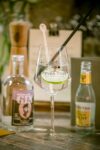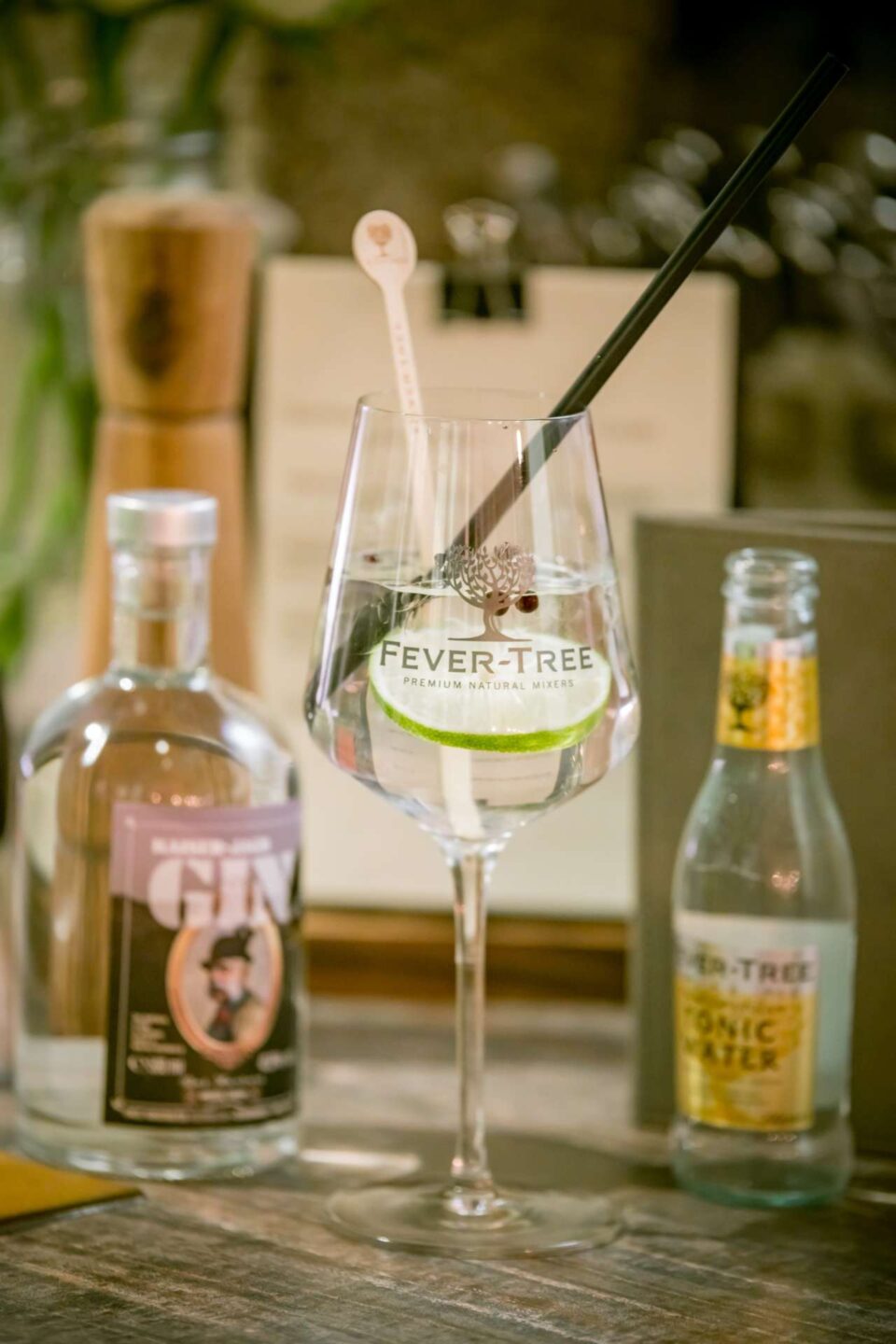 Let it beGIN
Our premium gins are the perfect conclusion (or beginning) to a great evening,
depending on what you have planned…
With the different varieties of gin on offer from the See Distillery – from St Wolfgang in the famous Salzkammergut – you'll be steeped in the world of fine, aromatic spirits.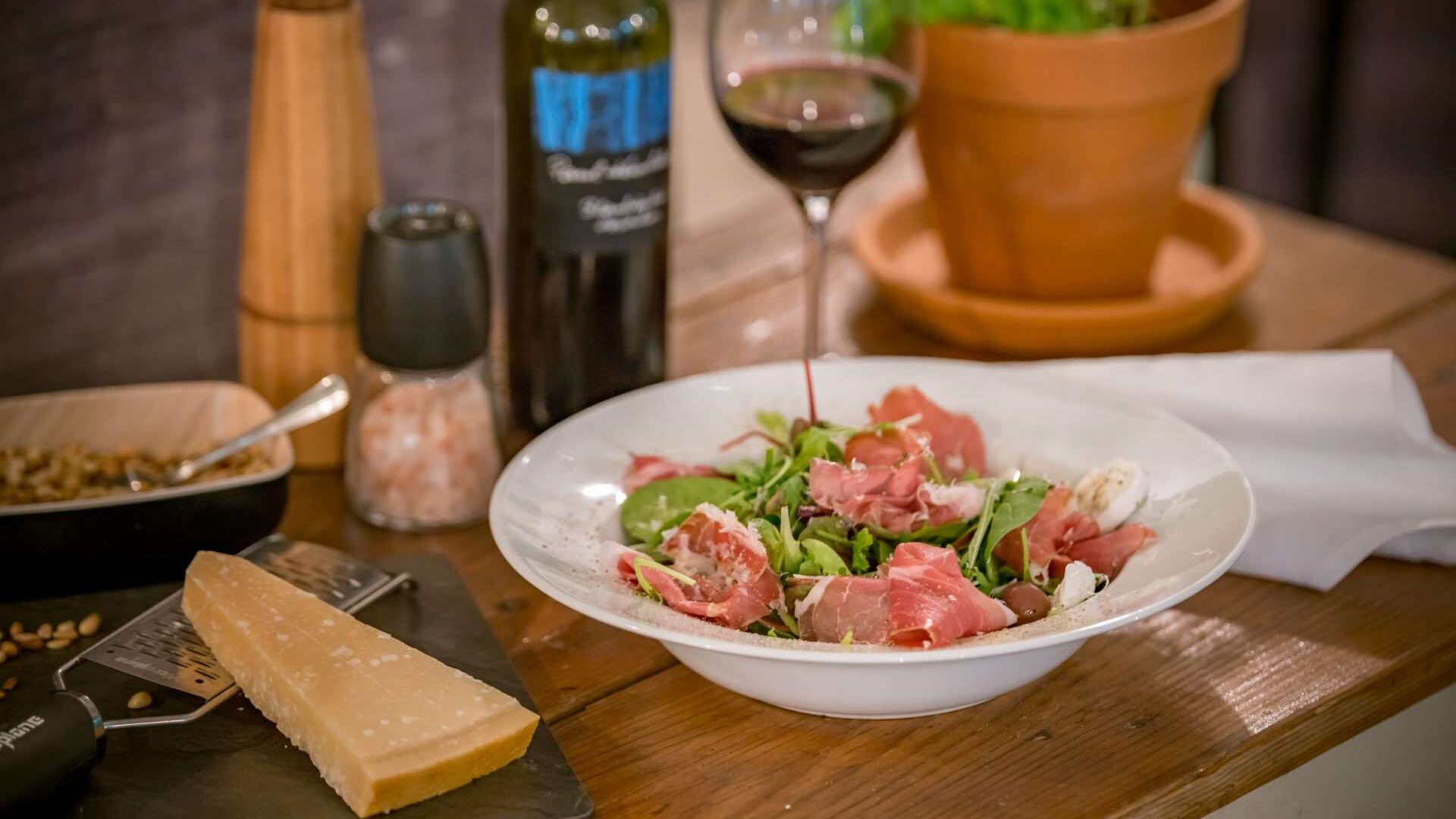 Opening hours Mon-Fri 08:00-23:00
The Vitrine in Naschmarkt Wels
For those people on the lookout for something a little special, we have just renovated our 10m-long vitrine.
As well as gift ideas, it's filled with regional products and delicatessen conceived by our manager Christian Ploberger, such as the homemade Mangalitza bacon, tasty sandwich spreads, or our famous Ploberger "Beuschel".
We also offer our wine selection to take away at farm gate prices – ideal as a special gift, or to enjoy with friends and family.
Of course, everything is specially packaged ready to be taken home.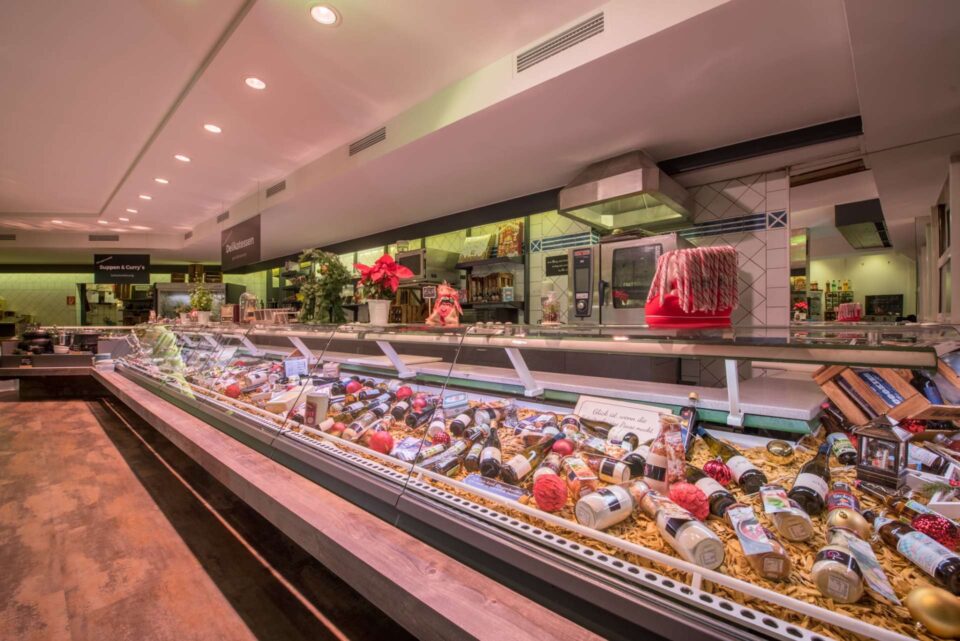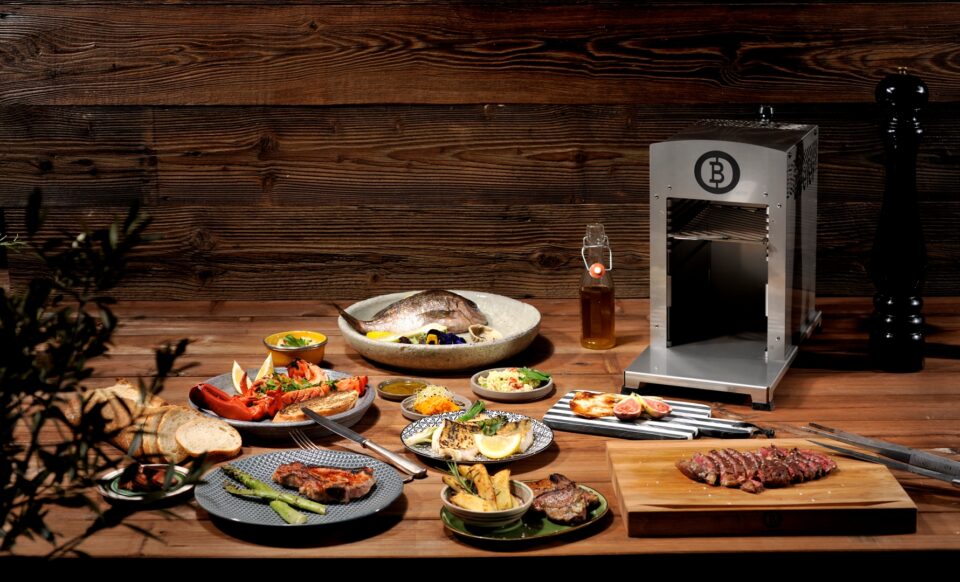 Hellfire &
The Restaurant Naschmarkt Wels Team has a special treat for all guests this summer.
Every Thursday, weather permitting, we throw a barbecue with our special 800° Hellfire grill.
This blistering heat means steakhouse-quality steaks grilled to juicy perfection right in the centre of Wels. What's more, we give each steak an other-worldly crust, lending it a wonderfully tasty, delicate texture.
Every week we vary our menu and surprise you with new grill offerings, and treat you to...
Heavenly Ice Cream
In the summertime we bring the very best ice cream Austria has to offer to Wels!
When you try an Eis Greissler ice cream for the first time, you'll be astonished at the incredible, natural flavours. A scoop of strawberry ice cream tastes like you're eating a cool, fresh strawberry. Only the very best ingredients find their way into our ice cream. That means only organic milk straight from the farm, real nuts, harvest-fresh herbs, and top quality spices from Sonnentor, which combine to guarantee an intense taste experience.
Swing by, try a scoop, and fall in love!
We also offer handy boxes for takeaway.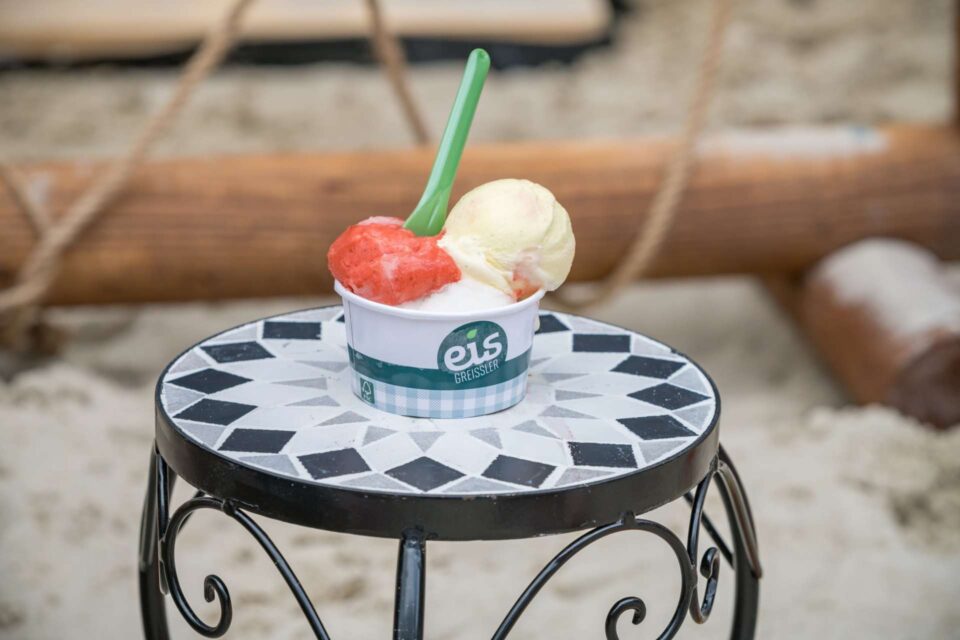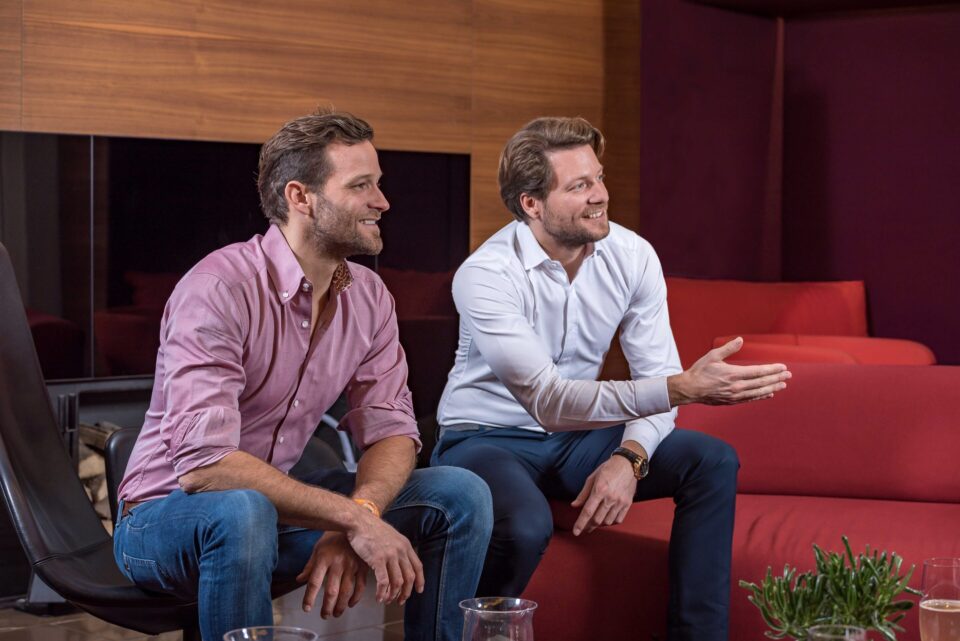 Book now and save!
It doesn´t matter if you are looking for a quite work or conference environment in Wels: Our familiy-run Hotel Ploberger in the city center of Wels is always the perfect choise.
Our tip: book your room direct on our website and benefit from our exclusive Direct-Booking-Bonus:
Bestprice guarantee - save 10 EUR per night
Book without credit card
Exeptional breakfast incl.
Free welcome drink