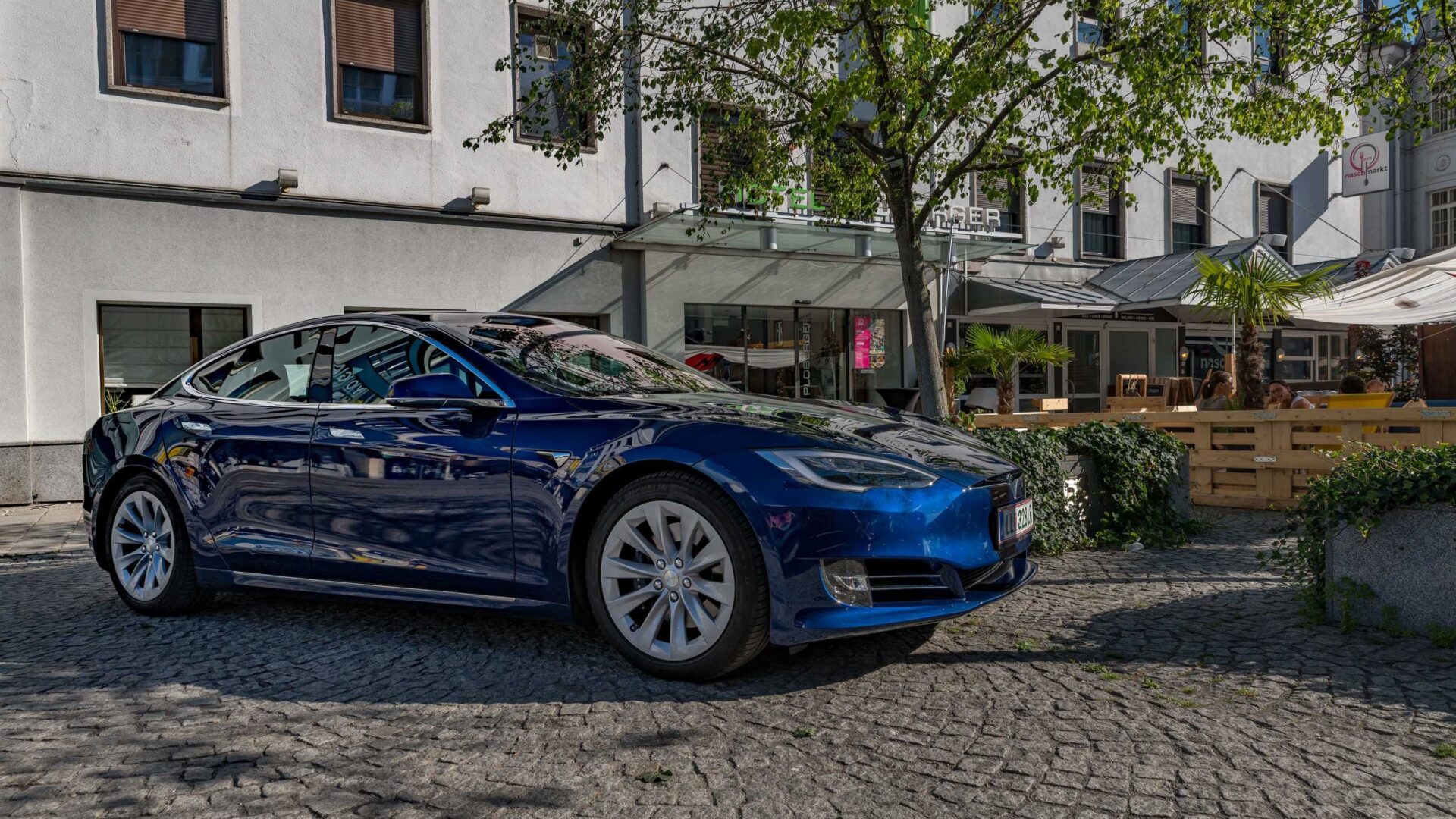 Your hotel with plenty of parking space in the underground car park
Hotel Ploberger is located at the Kaiser Josef Platz in Wels. On the underground level, there is a public car park with 320 parking spaces.
Our hotel is the only one that is directly connected to the underground car park.
The car park entrances are located in the west (Kaiser Josef Platz 25) and in the east (Stelzhamerstraße 7) of the Kaiser Josef Platz square.
Kaiser Josef underground car parking rates:
Night tariff rate: from 06:00 p.m. - 06:00 a.m. max. 3,20 €
Maximum tariff rate: up to 24 hours 11,80 €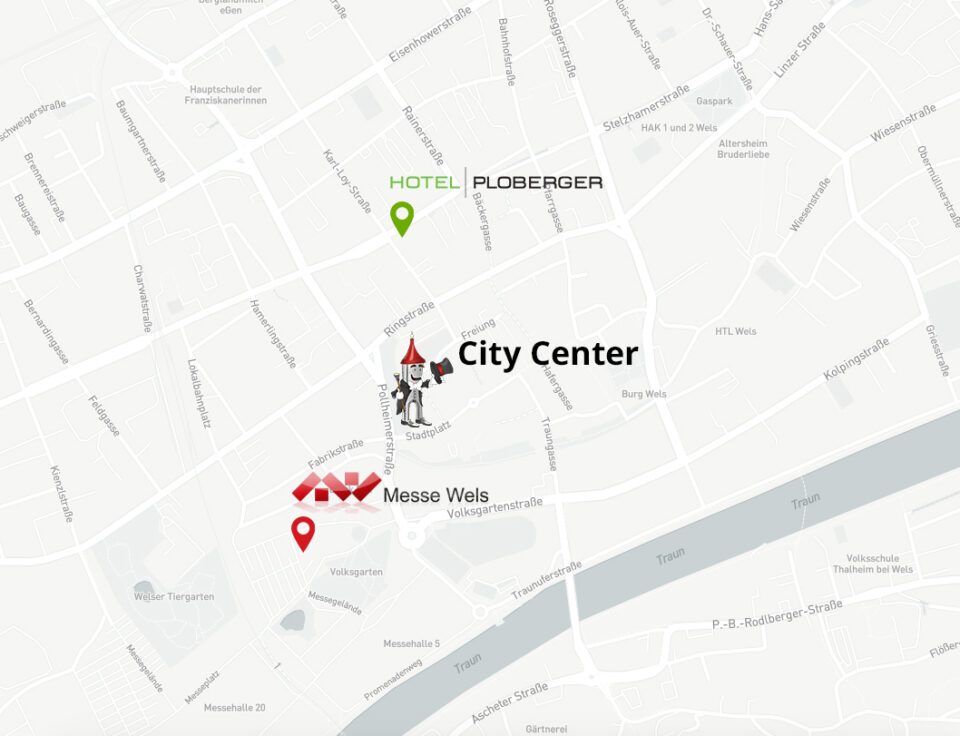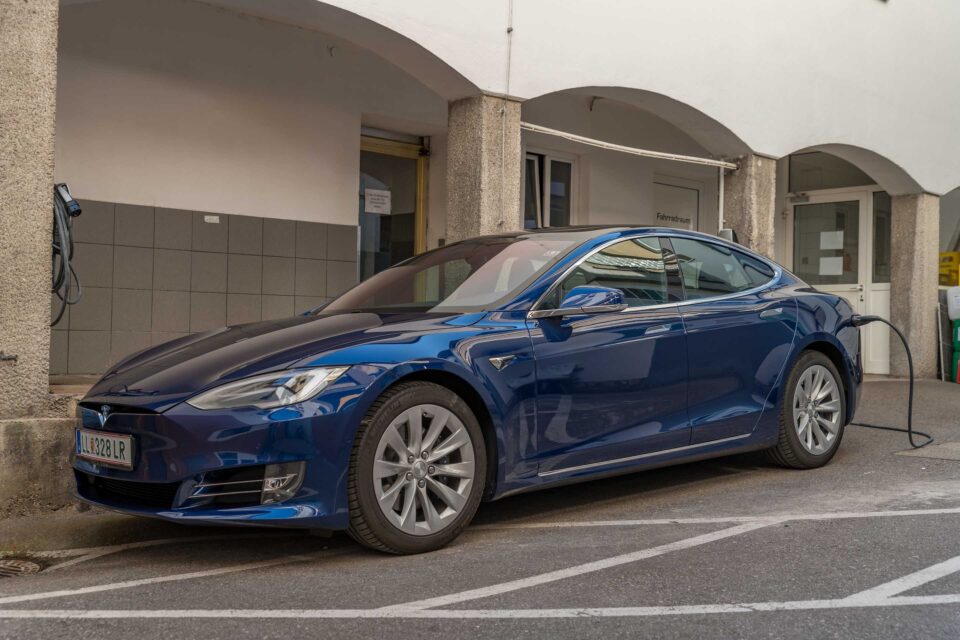 Free Parking in Wels
10 minutes free parking in chargeable short-term parking zones - after 10 minutes: 0,50 € per 30 minutes (minimum fee: 0,10 € for 6 minutes)
pay for 1 hour (Euro 1) - park for 2 hours
Free parking from 12:00 - 01:00 p.m. in chargeable short-term parking zones
Free parking on Saturdays from 12:00 p.m., as well as free parking on Sundays and public holidays
2.200 free parking spaces at the exhibition center (close to the city centre) - on days without fairs or exhibitions
Electric cars can be parked for free in blue zones: electric cars with an Austrian license plate (with green text and border) do not have to pay in disk parking zones. However, a parking disc has to be placed under the windshield, because there is a parking limit of 2 hours.
Arrival at Hotel Ploberger and the adjacent Parking Lot
The Hotel Ploberger is ideally located for guests and visitors of the cities Linz, Wels, Passau and Salzburg. It is close to the highway A1 Linz, the Passau - Wels -Liezen route (highways A8/A9) and the Salzburg - Linz route (A8/A9).
Additionally, the Hotel Ploberger is centrally located at the Kaiser Josef Platz square in Wels and only 10 minutes (walking distance) away from the exhibition centre.
Our direct connection to the underground car park makes parking easy and accessible, and ensures a carefree arrival.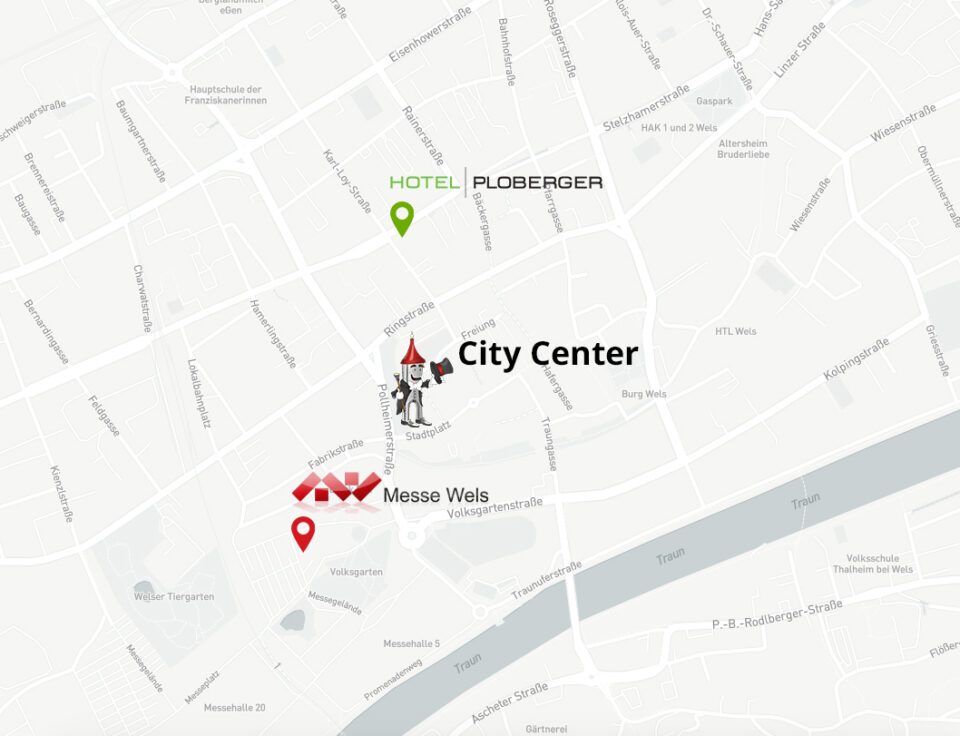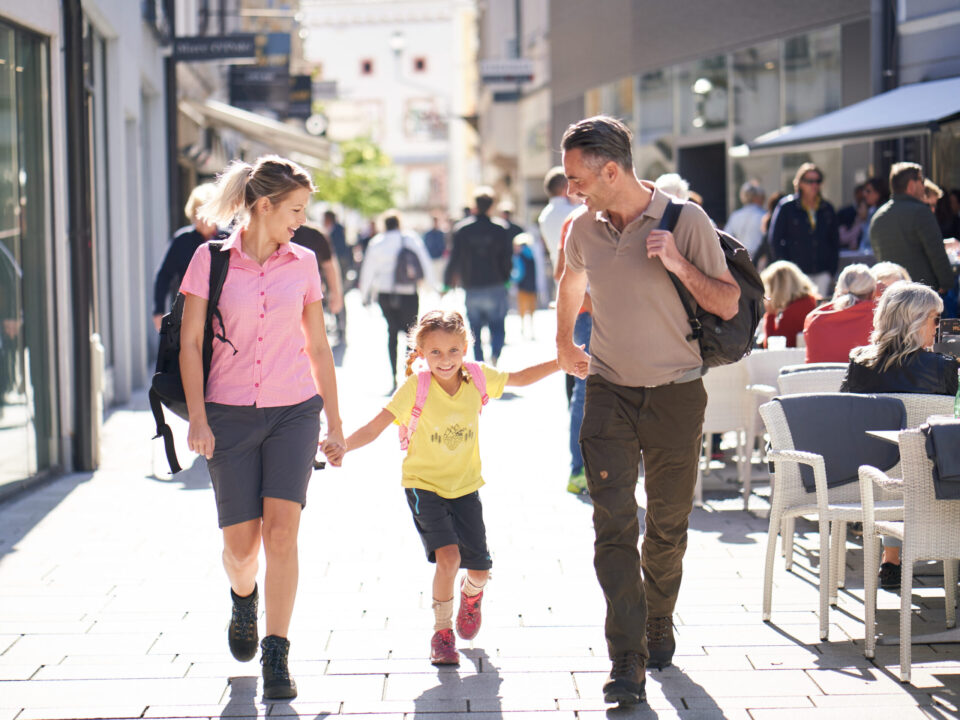 Hotel Ploberger – Location
The exhibition centre 'Messe Wels' is only a few minutes (walking distance) away from our hotel.
We are located in the city centre, where you will find many museums, libraries, sights, shopping promenades, restaurants and bars.
Our guests appreciate the fact that they can just park their cars in the underground public car park, which is directly connected to our hotel and provides more than enough parking spaces for all our guests. They also enjoy that everything is within walking distance. You can book your car park ticket online, which makes your arrival even more comfortable.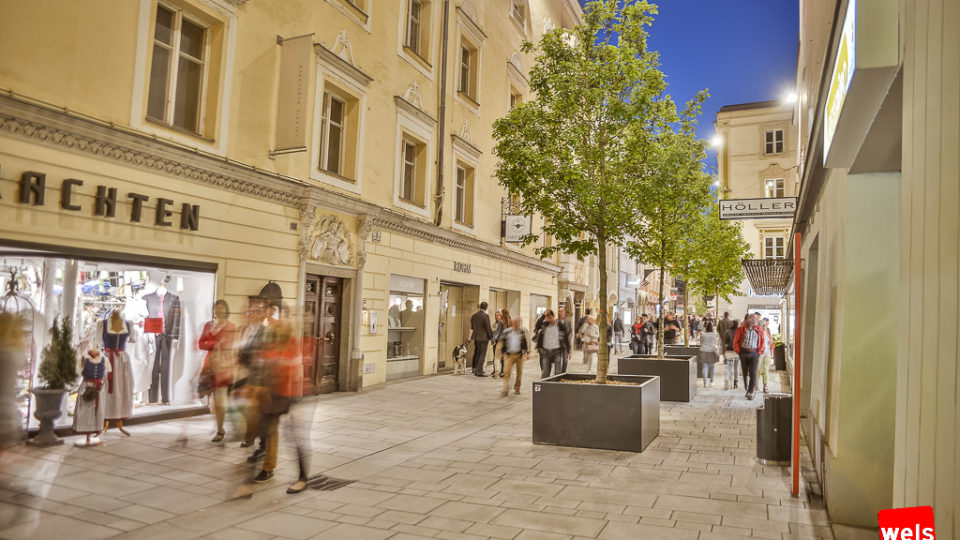 Discover the historic city centre of Wels, right in front of our doorstep!